We are OZEV-approved EV charging installers and will always make the whole process as simple as possible. The Office for Zero Emission Vehicles is a team working across the Government supporting the adoption of low emission vehicles. OZEV has introduced two grants: The Electric Vehicle Homecharge Scheme (EVCS) and the Workplace Charging Scheme (WCS). We can provide you with information to see if you would be eligible for these grants.
Our local electrical contractors can supply and install a choice of electric car chargers from leading manufacturers.
We are registered members of NAPIT, so you can be assured of a quality service
We offer a full range of electrical services to suit your needs from complete rewires to the installation of electric charging stations
All our work is fully guaranteed for your peace of mind
All EVC installations take place in just a day
The price of any electric car charging point installation will be the cost of the charge point plus labour.
Do you need an electrician for electric vehicle charging? We can provide a full and detailed quote for a pod point charger at any time.
To book an EV charging consultation, please call us now on 0333 772 1606.
Do you need a home car charging installation near Nork?
If you have an electric or hybrid vehicle having an EV charging point at your home or workplace in Nork, Banstead, or Carshalton will ensure you can charge your car when you need to, so you are never left waiting to get back on the road.
What are the benefits of a home EV charger installation?
Convenient: If you have an EV charge point at home, you can simply leave your car charging overnight to charge, so it is ready the following morning. Pod point chargers can sometimes be difficult to come by, so if you have one at your property you can be sure that you will never have to rely on public charging stations.
Reduced fuel costs: By switching your petrol or diesel car to a fully electric or plug-in hybrid vehicle, you can save yourself hundreds of pounds every year. As more people choose to buy electric or hybrid vehicles, you can also boost the value of your property by having a home EV charging point installed.
Faster & safer: Charging your car with an electric car charging point that has been designed for your use will be faster and safer than the alternatives. Three-pinned plugs will charge your car very slowly and are not designed as a long-term charging solution.
Features: We install home EV charging points that come with weatherproofing and built-in safety features to make charging even easier. This can include smart technology, so you can control it via an App on your smartphone.
SM7 pod point chargers for commercial and workplaces
Are you looking for local EV charging companies? With the rise in the sales of electric and hybrid motors, we also provide electric vehicle charging installation and maintenance for commercial organisations and businesses in Banstead. If you need professional electricians to help you go greener, we are the business to call.
There are several reasons why installing EV charge points on your business premises can be beneficial. These include:
The opportunity to charge up your fleet of cars
To help the environment by lowering CO2 emissions
Easy to install with minimal disruption and very low maintenance
Improve your business image and sustainability credentials
Provide a space for visitors to charge their cars when visiting your office, shop, or restaurant
Promotes the reduction of emissions and therefore improves air quality
Encourages employees to invest in electric or hybrid vehicles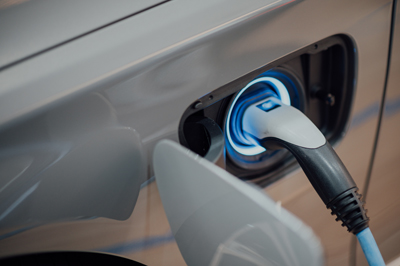 EICR Certificates in and around Banstead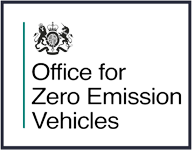 Help with the costs of EV charge point installations in Banstead
There are different Government grants available to support and encourage the transition to electric and hybrid vehicles. These include The Electric Vehicle Homecharge Scheme (EVCS) and the Workplace Charging Scheme (WCS). These grants can be deducted from the price of specific electric vehicle chargers.
Our EV home charger installers can give you more information to see if you are eligible for a grant. Read our blog on: Electric vehicle charging options for your home.
We can organise EICRs and electrical testing in Banstead and beyond