Our OZEV-approved EVC installers have the knowledge and experience to install all types of electric vehicle chargers from leading manufacturers. We will guide you through the process so it is straightforward and all installations can be completed in one working day.
Our local, NAPIT-approved electrical contractors can design and install a complete solution for all your electrical charging requirements. We supply and install electric car chargers to the highest standards at competitive prices.
OZEV-approved EV home charger installers with expert knowledge and experience regarding all chargers
Residential, commercial, and public sector work completed
All work undertaken complies to BS7671
Vast electrical experience and a full range of electrical services completed
All work is guaranteed for your peace of mind
Bespoke or turnkey EV charger installation solutions
Excellent reputation throughout the local areas – see our Checkatrade profile
We can offer a quick turnaround from quotation to installation and can deal with all the necessary paperwork for you.
To find out more about our EV charging company, please call us now on 0333 772 1606
What are the benefits of an EV home charger installation near Morden?
Are you ready to have an EV charge point installed at your home? The use of fully electric and plug-in hybrid cars in Morden, Cheam, or West Sutton is on the rise. With reduced running costs, government grants available, and the reduction of emissions, there is a host of benefits.
There is a growing number of public vehicle chargers but if you invest in an electric car, there are many advantages to having an EV home charging point.
Convenience: One of the main benefits of having a home car charging installation is convenience. All you need to do when you get home after a day out or at work is to charge it up. You have complete control over the charging process and do not need to worry about trying to find a public charger.
Cheaper: By having a home EV charging point, you will have none of the overheads that a public charging space will, so it will be cheaper and more economical. You can also charge your car on weekends or in the evenings when electricity is cheaper.
Better for your battery: Whilst public charging points might charge your car faster, they can do more damage to your car battery.
Boost the value of your home: By having a home charger, the value of your property will be boosted. You can make savings in other ways because you will make savings on fuel and may also be eligible for a grant for the installation of a charging point.
Added features: We can supply and install a charger that is designed for your home. It will be fully waterproofed and can include other features.
Do you need an SM2 workplace EV charging?
If you need an electrician for electric vehicles, we provide electric vehicle charging solutions for businesses and commercial organisations in Cheam. We provide full consultancy for electric vehicle charging design, installation, and maintenance. We can also provide advice about budgeting and future-proofing.
There are many advantages for businesses that provide electric vehicle charging points: It will provide a place for employees or customers to charge their cars; encourage the switch to hybrid or electric vehicles, and improve your sustainability credentials.
Our electrical contractors can ensure a swift and hassle-free installation process. Our work includes but is not limited to:
EV design
EV supply
EV installation
EV maintenance
We ensure that all projects are bespoke to your requirements. Forget nameless and faceless firms; we are a team of NAPIT-approved and local electrical contractors who will always go the extra mile to ensure you have what you need.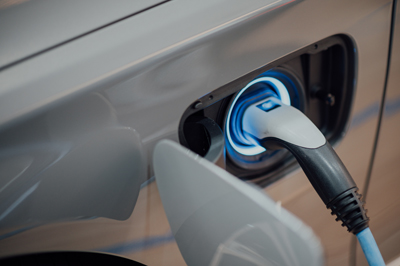 EV charging installation in Cheam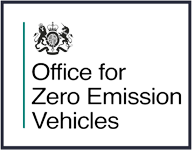 Cheam EV charge points and home charging: Expert guidance and EVC grants
Are you wondering about EVC grants in Cheam There are various grants available including The Electric Vehicle Homecharge Scheme (EVCS) and the Workplace Charging Scheme (WCS).
This makes the transition to electric vehicles more accessible and affordable and we can advise you about this and make recommendations about the grant application process.
We can organise EICRs and electrical testing in Cheam and beyond