We have been carrying out electrical work for more than a decade and have installed countless EV charging points on both domestic and commercial premises. If you own a fully electric or plug-in hybrid car, it is a wise idea to install an EV charging point at your home or office, so you can charge your car with ease.
We are OZEV (Office for Zero Emission Vehicles)-approved installers and will help to ensure the whole process runs smoothly and our staff can give you in-depth and expert information on all aspects of car charging. This may include the best electric car chargers, your charging requirements (chargers vary in terms of kilowatts), and any grants that you may be entitled to.
EV home charger installations
EV charger maintenance and repairs
EV charger relocation and upgrades
Electric car charging advice
EV home charging
Workplace EV charging
Are you looking into EV charging companies in your local area? For more information from A Team Electrical Services about how we can help, please call us now on 0333 772 1606.
Expert EV charger installations near Ewell
At A-Team Electrical Services, we offer competitive prices for all EV charger installations. We are fully qualified to install EV home chargers from leading and sought-after names and we can source these for you.
All electric car chargers can be installed in just one day, so this will ensure there is minimal disruption to your working or home life.
Why use our electrical contractors?
Approved: OZEV and NAPIT-approved, so our electrical contractors have been trained to the highest standards and have the relevant expertise and knowledge to complete all EV charger installations.
Affordable: We offer highly competitive prices and we will work with you to ensure you have the best system installed to your requirements and your needs.
100 per cent customer satisfaction: Our EV home charger installers will always ensure the job is done correctly the first time and will give you all the instructions you need to use your vehicle charging point. We are reliable, courteous, and professional at all times.
Local: We are based locally and can be with you quickly and will always turn up when we say we will.
Leading manufacturers: We supply and install a wide range of EV chargers and pod point chargers from leading manufacturers. All products and workmanship come fully guaranteed for your peace of mind.
KT17 home car charging installation process: What happens?
When we come to your Epsom property to install your EV charger, we will need access to your main consumer unit or fuse box and any other secondary boards. We will need to assess the main incoming supply meter cupboard and main fuse with associated connected accessories, as well as preferred locations of the home charger in relation to your off-street parking area.
We offer a full design service including home car charging installation with longer-term planning for future requirements. Once the home EV charging point has been installed, we will double-check the system to ensure it is safe and functioning correctly.
There are many benefits to having a dedicated EV charging point.
It has in-built safety features so charging your vehicle will be safe.
It is designed for long-term use.
It will charge your car quickly.
It is purpose-built for use at home and outdoors, so is weatherproof.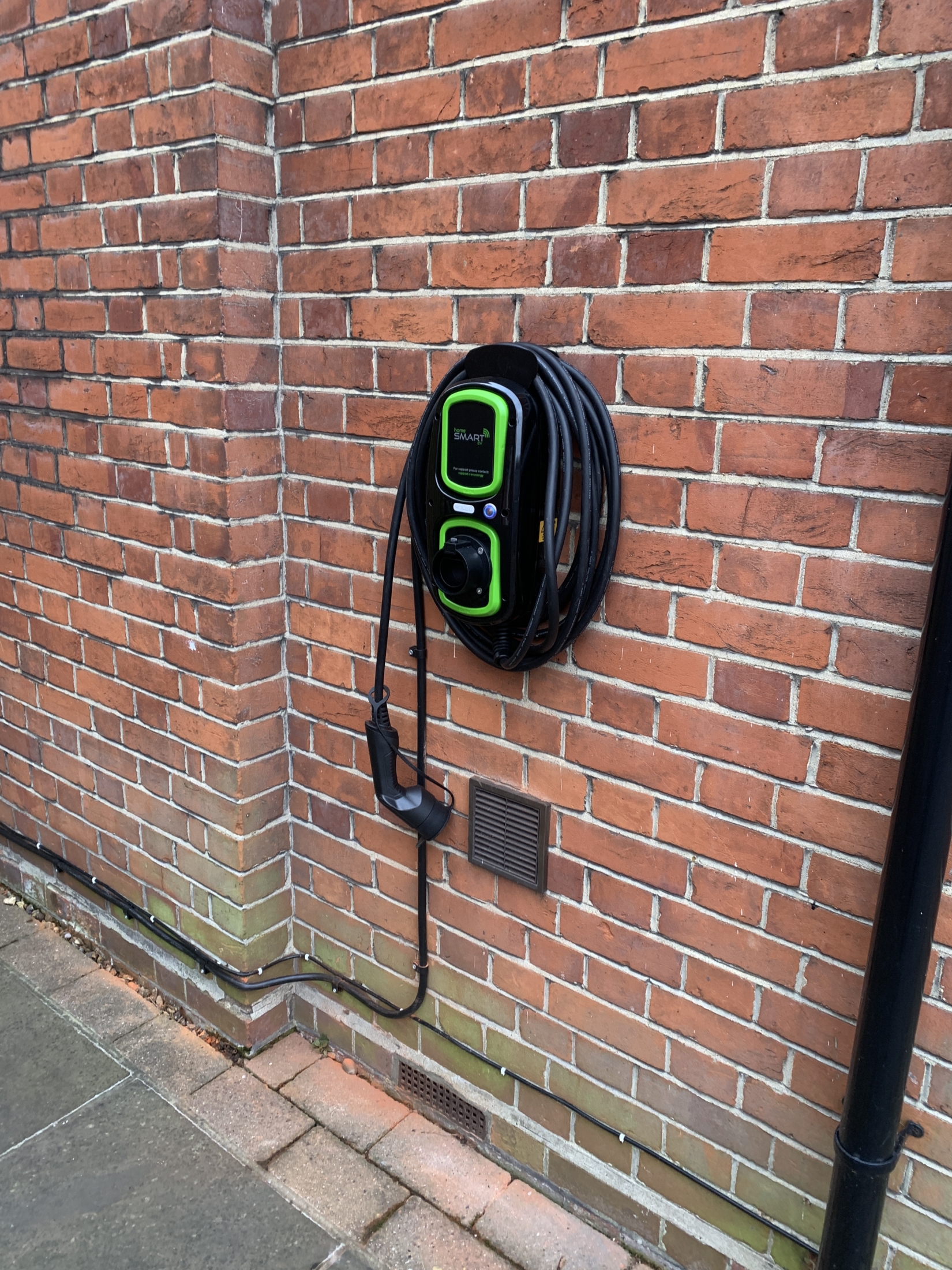 EV charging installation in Epsom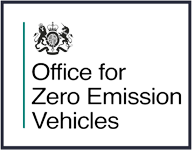 Am I eligible for an EVC grant in Epsom?
Subject to certain conditions being met, you may be eligible for a grant to assist with the cost of your electric vehicle charging installation in Epsom. There are schemes including the Electric Vehicle Homecharge Scheme (EVHS) and the Workplace Charging Scheme (WCS).
If you are a commercial organisation that has electric vehicles on your fleet, then installing chargers is an essential part of the process. Our work is guaranteed and fully insured.
We can organise EICRs and electrical testing in Epsom and beyond