All homes and workplaces rely on electricity to keep them powered but over time, electrical installations become worn due to wear and tear. This may result in malfunctions or even danger for the user, such as fire or electric shocks. It is essential that all installations are tested periodically to ensure they are safe and meet current guidelines.
If you are a director, manager, landlord, or owner of a commercial property, it is your legal responsibility to ensure any electrical installation is safe and well-maintained.
We are affordable, professional, and reliable, so if you need local electricians for electrical testing, we guaranteed the same level of attention to detail, and professionalism, no matter the size of the job.
Our testing includes:
Domestic EICRs
Periodic Inspection Reports
Fixed wire testing
Fire alarm testing
PAT testing
Emergency lighting testing
Landlord safety certificates
House Buyer Electrical Reports
To find out more about our range of services or to request a free quote, please call 0333 772 1606.
Commercial condition reports and EICRs near Kew
Do you have questions about electrical testing or electrical certification near Kew, Sheen, or Kew? The most common type of electrical safety test is an EICR. Sometimes referred to as a fixed wire test, commercial condition report, or periodic inspection report, this is an official inspection of the fixed or hard-wired electrical system in your domestic or commercial property.
It is now a legal requirement for privately rented or commercial properties to have an EICR every five years or with each change of tenancy. The test itself will look at the adequacy of earthing and bonding; devices to protect against fire and electric shocks; any damage or wear and tear that might affect the safety of the system; identification of any damaged electrical fittings and accessories; and other areas.
Codes are used to categorise any observations found.
C1 means immediate danger and immediate remedial action is required.
C2 means the system is potentially dangerous and urgent remedial action is required
C3 means improvement is recommended
Any C1 or C2 codes will mean that the report is deemed unsatisfactory.
Why choose A Team Electrical Services for your SW14 electrical testing?
Here at A Team Electrical Services, we offer a wide range of electrical testing and other services to meet the needs of our domestic and commercial customers in Sheen.
All types of electrical safety audits, installations, maintenance, and repairs covered
All electrical work is compliant with BS7671 wiring regulations and Building Regulations Part P
Work completed for private homeowners, landlords, commercial property owners, and many others
Cost-effective and competitive prices, with free and no-obligation quotes
Fully insured and all work comes guaranteed
Local, friendly, helpful, and professional team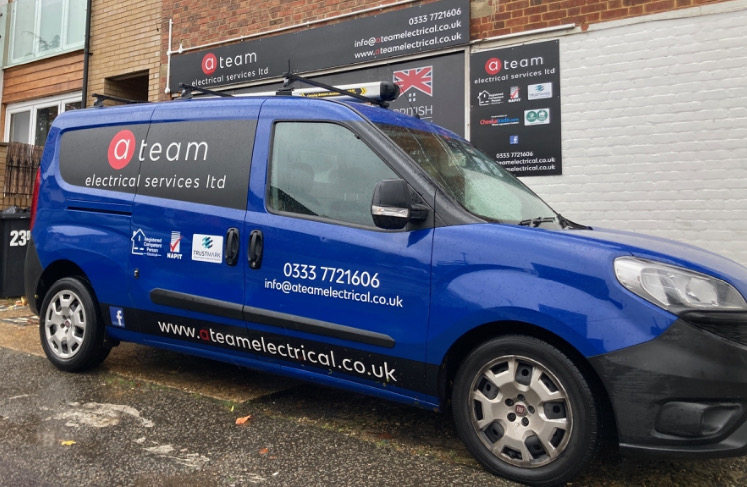 EICR Certificates in and around Sheen
Buying a house in Sheen? Consider a homebuyer electrical report
It is recommended if you are purchasing a property in Sheen, that you commission a homebuyer electrical survey/report. This will identify the condition the electrical installation is in and if it is safe. In the same way, you would not buy a car without an MOT, it makes sense to know and understand the extent of any work that needs to be done before you commit to buying a property so you are not left with any unexpected bills further down the line. You can also have peace of mind that your electrics are safe.
If you are selling a property having all the relevant documentation in place can speed the process up. Once you are living in your property, it is recommended that you complete an EICR every ten years (or every five years or with each change of tenancy for a rental property).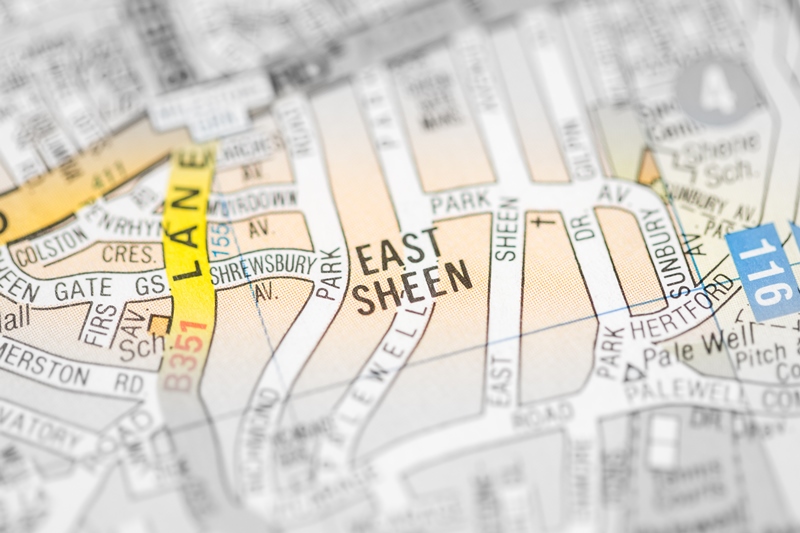 We can organise EICRs and electrical testing in Sheen and beyond