Our team, led by Terry Marks, has over a decade of experience working in this sector, providing customers with a reliable, professional, and cost-effective service. According to Electrical Safety First, over 50 per cent of accidental fires are caused by electrical faults and this is why we provide thorough and comprehensive testing of all electrical systems.
NAPIT-approved electrical contractors
Proven track record of outstanding health and safety practices
No job too big or small
Residential and commercial electrical work completed
Committed to providing outstanding service and customer care
Free no-obligation quotes with transparent pricing and no hidden costs or surprises down the line
Friendly, helpful, and pro-active team
We put our customers first. To find out more about our range of services or commercial condition reports, please call 0333 772 1606.
Why is electrical certification near Wandsworth important?
Electrical certification provides crucial information about the safety of your electrical installation and legal compliance. We can provide all types of electrical reports near Wandsworth and Putney. This will confirm that your electrical installation meets British Standard BS 7671.
The most common form of electrical testing is called an Electrical Installation Condition Report or EICR. This also goes by other names including domestic condition report, commercial condition report, periodic electrical inspection, or electrical safety audit. Also called a fixed wiring test it looks at all the fixed parts of your electrical installation to ensure the system is safe and in good working order.
This includes:
The fuseboard or consumer unit
Light fittings
Plug sockets
Internal or external wiring
Permanently connected items, such as storage heaters and power showers
Our local electrical contractors will look for potentially hazardous circuits or equipment overloads; potential shock hazards or fire risks; areas of defective electrical work; and any wiring or fixed electrical items that might pose a hazard.
SW15 NAPIT-approved (NICEIC equivalent) testing: How often is it required?
All electrical installations in Putney will deteriorate over time due to use and wear and tear. They must be checked regularly to ensure that they meet current standards and are safe to use. Whether you are a homeowner, landlord, or business owner, you must be aware of this test.
According to current guidelines, recommendations about test regularity include:
Homeowners should have an EICR every 10 years or when buying or selling a property. If your property has a swimming pool, it is recommended that your installation is tested every year.
Business owners should have an EICR every five years.
Landlords should have an EICR test every five years or with each change of tenancy.
Landlords and business owners are responsible for the welfare of their tenants or employees and EICRs are a key part of this. At the end of any test, you will be issued a report. If there are any issues, these are listed C1 to C3, with C1 meaning the system will need immediate attention, whilst C3 recommends improvements.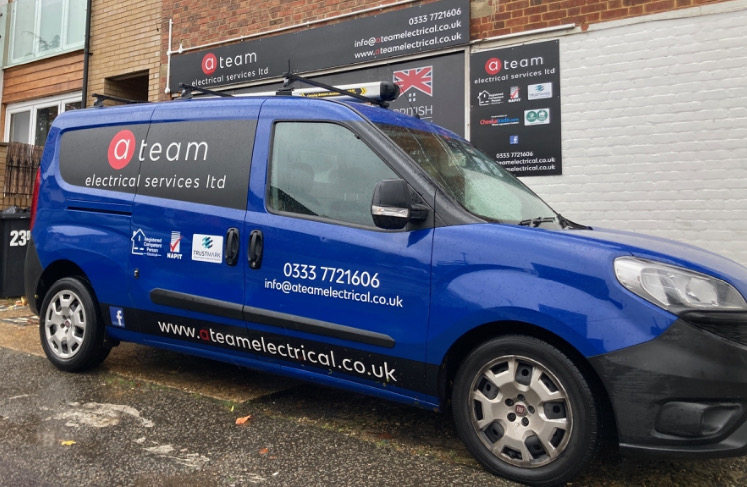 EICR Certificates in and around Putney
Do you need a homebuyer electrical report in Putney or Wandsworth?
Here at A-Team Electrical Services, we can supply electrical safety audits and a homebuyer electrics report in Putney. Did you know that two-thirds of buyers do not inspect the electrical system of a new property before they purchase it? Our tests ensure that any electrical work can be accounted for before the exchange of contracts.
This test is not only important to ensure that you do not receive any unexpected bills further down the line. Faulty wiring is also a fire risk and can lead to electric shocks and fire, so you can have peace of mind that the electrics in your new property are safe to use.
We also provide other types of electrical testing including emergency lighting testing, PAT Testing, and fire alarm testing.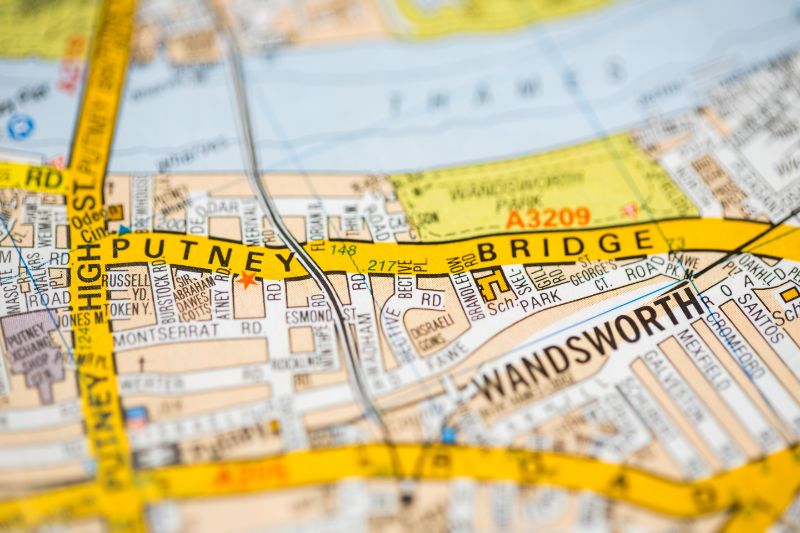 We can organise EICRs and electrical testing in Putney and beyond